Info catalog for download
Plastic etui is nice
The plastic etui is welded together with ulrasonic. The printing add it a nice look.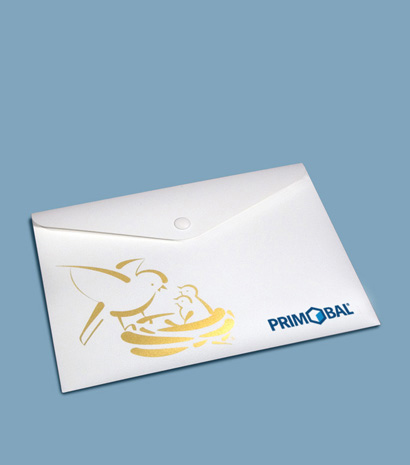 Envelope made from polypropylene last out for long time
The polypropylene envelope with plastic press button is unlike paper resistant, easy to wash and aimed for long-term use.
Your advertising will be conspicuous
From polypropylene is possible to make funny bookmarks for advertising. These you can find in trams of the city Brno.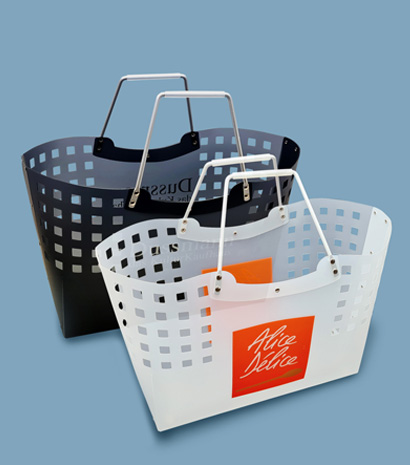 Bags from polypropylene
Bags from polypropylene are practical and washable. In combination with print are ideal advertising articles. Moreover the polypropylene is full recyclable.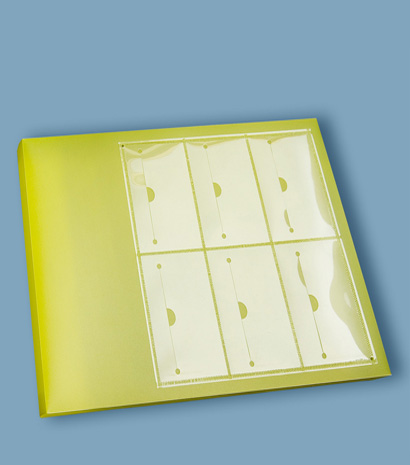 Folder with pockets
for cards or paltes needed? Approach us with it. We ´ll be glad to produce it.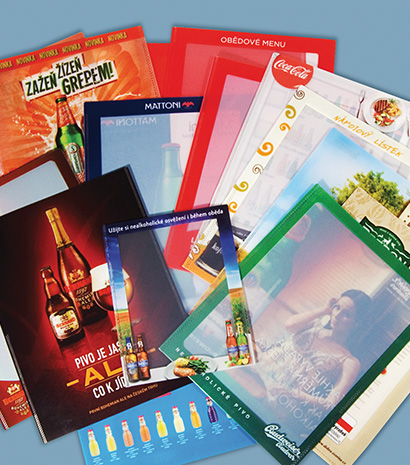 On our folder your advertising jumps out
The most of beverage companies use our service for promotion of novelties. We offer an array of easy and handy folders for inserting of the menu, suitable for restaurant, coffehouse or confectionary.
Folders are made from transparent polypropylen with the area for placement of the suitable advertising. The size and toughness ( material thickness ) is only up to your choice. According to demanded amount, which is not limiting, is the print processed either by offset or digital. The delivery time is short. The material and the print inks as well are harmless certificated.
Foam Insertions
We project and produce foam insertions for product stabilizing. We cut the insertions from foam materials on plotter to customer needs.